Accelerate the growth of your organization with the right talent.
Company staffing is the service provided to the business as a party to increase the manpower and fill up the vacant roles. Talent acquisition mainly focuses on building a strategy to hire the proper talent for your company stuffing. Remove the challenges of accurate hiring. It is a strategic approach from the end of third-party companies that assists your company's HR department to reach the talent pool. Witness a constant reduction in time-to-time hiring as well as retention of the new hired. This is not just a process to put people on the desk of your company. Enhance the efficiency of your company's HR while collaborating with company staffing and talent acquisition services. Procure the top talents while dealing in a competitive environment. Help your organization to gain competitive advantages as well.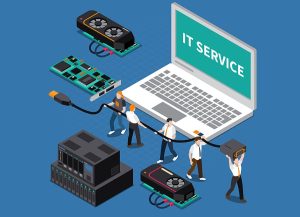 We know your talent needs!
The significance of good and right talent in your organization is what we realize. We commit to bringing the best to your company. Connect with highly qualified candidates for a seamless hiring process. Get access to a vast talent pool and choose the right one. Add greater advantages to your business with our company stuffing and talent acquisition services. 
Here is how our company stuffing and talent acquisition service has been set up to maximize the chance of proper hiring.
We do not only start providing contacts. First, our professional team reviews the existing process of your company recruitment. From role definition and strategy for recruitment to onboarding, everything is scrutinized at first. Then we plan for improvements in the existing process.
Keep in mind the DE&I strategy!
Diversity, Equality, and inclusion are now not only an aspiration for the companies now as it is a necessity for them. While assessing the existing process, we identify if there is any chance of biasness. We solve that actively along with reviewing the company culture as well. Company culture must be known properly before hiring any talent for your organization. The candidate mentality must match the company culture to retain.
We brand your organization
We generate the feeling of urge to work in your organization of the potential candidates. Your organization might be lacking to reach the rich culture, ethics, and environment of the candidates. Employer branding plays a big role in attracting talent. Candidates look for better opportunities not only in terms of money but also work environment, work-life balance, and better policies. Empathize the candidates to get the best from them.
Talent acquisition made configurable!
We design the hiring pattern by assessing your organization's past recruitment history. The new dynamic operating model fulfills the demand for talents in your organization in a lesser time. Make your recruitment process more efficient with our professional touch-up.
Get accurate insight into the market through proper research.
Our global team of experienced researchers can get genuine talents for your vacant company roles. They create a customized list for your talent needs and bring in the proper roles. Get a real insight into the market to reach a successful talent acquisition. The right mix of talents can fuel your organization's growth by several percentages.
Unique requirements, different businesses!
Recruitment outsourcing is the best way to make it cost-efficient and time-effective. We are your decision-maker which makes it the highest opportunity to get a better talent set. Great opportunities come from the right employees. Their talent sets gain competitive advantages for your business. Our dedicated team of recruitment gets high-touch candidates for your company. Accelerate the hiring projects with our greater teams.
We do not leave a scope that can get your next best employee. Attract candidates and recruit actively that can change the perception of your clients. Get top-notch talents in the markets. Begin industry growth today to enhance the chances of them being the market best, you can add technology for better opportunities. Get it on your way today, hire the best for you.