Make your marketing on point.
It is possible that your marketing strategy has a hole in it, and you can focus on email verification and list cleaning services to tackle this. You can clean the created hole by cleaning your email contact stack. Plug into the list of cleaning services sooner to reach your target market instantly.
At Premium MSP, our service permanently deletes unavailable email addresses. We pick out long-term inactive addresses and lessen the chance of spam complaints. Using schedule-based deletion services, we make sure not to hamper your regular work.
Cleaner the list, better the services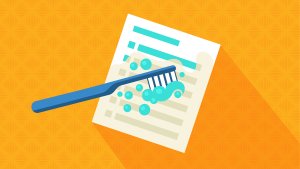 When you are searching for a list cleaning service, make sure it provides the entire package. We first check your entire email list and then duplicate, or incomplete email addresses are cleaned.
This results in an improved email marketing method and all your mails are delivered to the proper target audience. As a result, the target market acquisition becomes much easier due to better reach.
Build trustworthiness with us.
Delivering mails to the actual target market audience can generate a good market presence. Our user-friendly email list cleaning service is pocket-friendly as well and keeps your business profitable from every aspect. We ensure that you have all active and correct email addresses. Also, a 0% bounce rate is also assured with our email addresses.
Why is performing a regular cleaning service essential?
Sending emails to blocked and inactive addresses can hamper your ID. Therefore, you must assure that the emails are not getting delivered to those addresses regularly. If you are blocked in the inbox then the emails would not get delivered to the audiences who genuinely want your mails.
Moreover, the mails can either be delivered in the spam or can block your address in those customer bases as well. Ultimately, it will worsen the customer relationship and reduce the chance of marketing. A decrease in revenue can also be seen due to this.
Benefits of List Cleaning Services for Your Business
Your business will oversee the following benefits when you opt for list cleaning services by Premium MSP – 
Improvement in deliverability: 
The inbox is unable to reach a high percentage of blocked emails that are filtered in spam folders. Removing those addresses would increase your reputation or the sender's reputation. The improved ISP would prove that you are a reliable email sender. 
It can protect your business data:
Not only your database but the customer and client database is also a part of your business. Your trustful email address can source more platforms to identify potential customers from different channels. Keeping the data up to date, therefore, is needed to keep the list clean. 
Improved Email metrics:
Impact the campaign metrics positively with a clean email address. The percentage of emails getting delivered in the inbox, not in the spam folder can be considered one of the better-performing metrics. Email opening rate, click rate, conversions, and complaints all are the metrics that can positively or negatively affect your email marketing campaign.
Deadweight address removal can show a truer picture of the activity within your email marketing campaign. Revitalize your data quality and enhance your marketing efforts!  Choose Premium MSP to ensure accurate, up-to-date information, boost engagement, and maximize your campaign success.
Go for Email list cleaning services today, before it's too late.