B2B appointment setting might seem a simple process but no doubt it is a lengthy and tricky one. You must follow accurate steps to complete the deal. Even at the last moment, the consumer can back up and the sale can get canceled. In-depth market research and a good approach would maximize the conversion rate of potential customers to buyers. This is the right next process of lead generation for B2B businesses.  
Preach your business in an eye-catchy and ear-soothing process. Highlight the pain points you can solve for your customers by adopting your offerings.
B2B appointment setting service is one of the most important aspects of sales. This type of marketing activity allows you to connect with potential clients, nurture their interest and build trust until they're ready to buy your product or service. However, it's also essential to balance persistence with restraint. Overdoing it with cold emails or calls can convey a sense of desperation and negatively impact how your prospect responds to your outreach.
Using LinkedIn to generate qualified leads can help you set up appointments that meet your sales objectives. LinkedIn's advanced tools allow you to target specific groups of business professionals and identify their pain points. You can then use this information to craft a targeted pitch that resonates with your prospect's needs and goals. LinkedIn also makes it easy to schedule meetings with prospects and track their responses.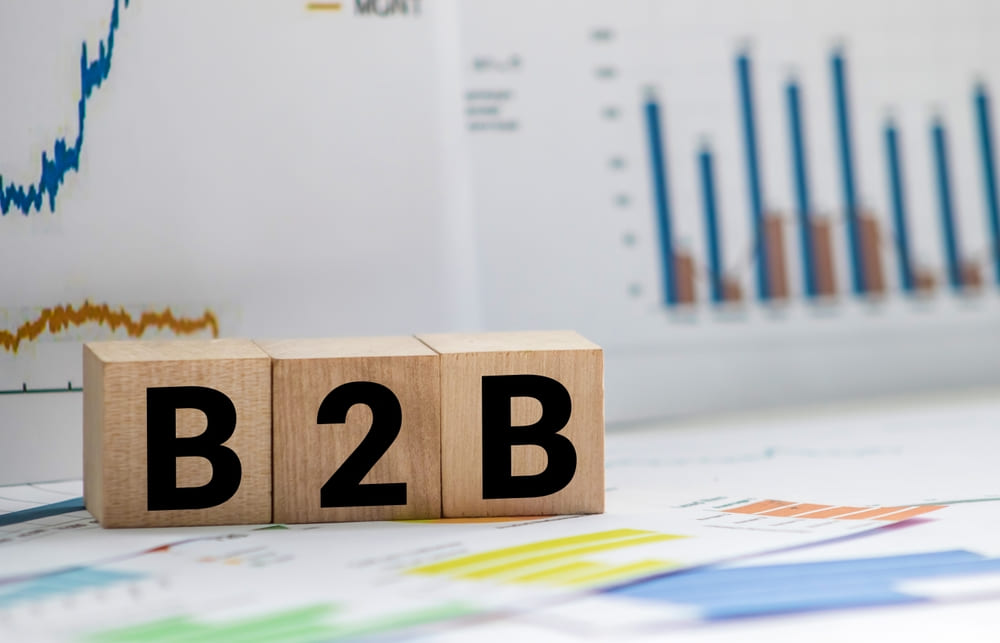 Sort out the leads.
Make a list of potential leads and conduct research on them. Business-to-business appointment setting services identify the audiences who are interested in purchasing. The potential leads are chosen from there and a contact list is created that contains the basic information of leads. The common sources to find these are websites, and social platforms. Customize the sales approach based on the basic information about the lead. We assure to build up a proper pipeline of the potential customer using pin-point research and sorting out the proper leads. 
Initial calling
contacting all the leads, and following basic factors. Make sure to scrutinize the time of the day, and lead status before calling. Ask basic questions to introduce your business and discover their interest.    
Prospect screening
This step assures that the lead the sales-reps would approach has the need, ability, and interest to buy the product. Here you can find the authorized person of your lead business to make decisions of purchase. Determine the prospect is an opportunity for sales and build up a strong foundation for the final deal. B2B appointment setting companies focus on the decision-maker of the buyer. They approach according to and strategize as well.  
Scheduling an appointment | B2B appointment setting companies in USA
B2B lead generation and appointment setting services schedule the meeting with the concerned person authorized to decide on purchasing. We confirm the appointment with both the sales rep and prospect. Keeping clear with both is a simple method we follow. 
B2B appointments are an excellent opportunity to showcase your company's expertise, and you must use them wisely. If you try to monopolize the conversation, your prospect will be more likely to resist your proposal. Moreover, you should be willing to answer any questions or objections your prospect may have in order to close the deal.
The best b2b appointment setting services know how to ask the right questions at the right time to gain a better understanding of your prospect's needs. In addition to asking about their job duties and their current frustrations, b2b appointment setters should be able to anticipate any possible hesitations and address them accordingly.
We sell confidence, focusing on offerings
This holistic and sophisticated approach streamlines the entire sales finalization process. Our B2B appointment setting experts advance the sales strategy by customizing it according to the core depth nature of research of the potential lead. Add consistency to your lead contact list. A positive note to close the deal can be expected. Our specialized team of B2B appointment setters can expand your business and gather an accurate lead crowd. 
With our powerful inbound and outbound campaigns, cut-edge software can make the best deals on the go. We do not only sell the product or service for your business. The key source of cracking the deal for us is the confidence to solve the problems of the customers. Our confident and professional team is always up to keep an eye on the B2B market. Engaging in conversations and empathizing can bring the ultimate success of B2B appointment setting services. 
Choosing a B2B Appointment Settings agency is a better decision to opt for. Why?
Our highly trained professionals are always researching and generating high-quality leads and nurturing them as well. We generate leads and only forward to you the qualified member to close the deal on a positive note. 
Make the deal effortlessly. 
for more details contact us